A Better Choice for 40 Years
CHRISTMAS: CLOSING EARLY 23RD, CLOSED 24TH THRU THE 1ST
Saturday
8:30am – 3:30pmISH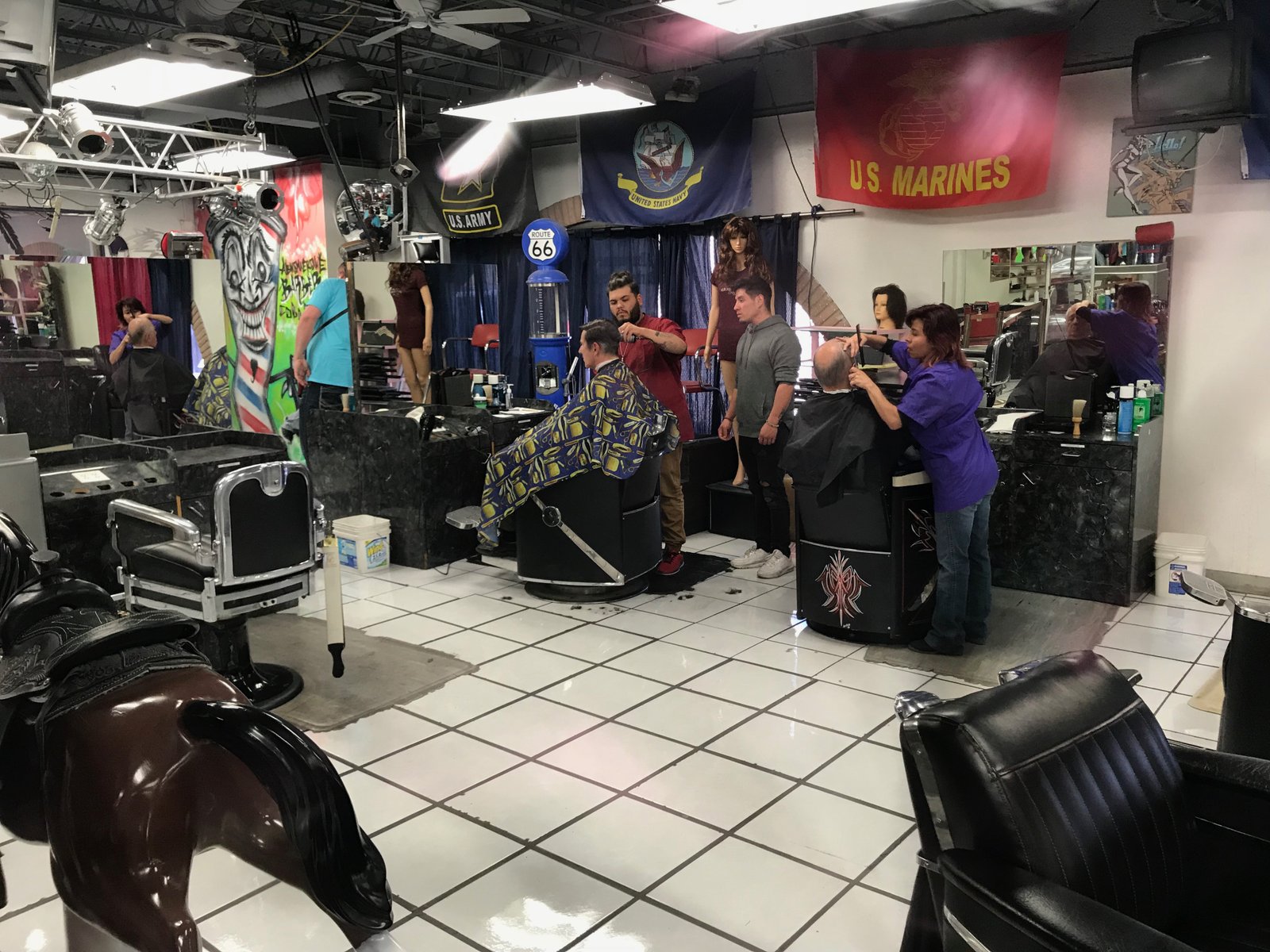 If you are undecided about your future, you can…
When You Decide on a Career as a Barber Stylist
cut TIME
Albuquerque Barber College's training period is only 7 months and offers continuous enrollment. You can start your training at any time during the year.
cut RED TAPE
Simply Enroll Online or speak to a Barber College instructor about an enrollment application.
cut EXPENSES
Barber-Stylist training is only $8500 plus tool kit and tax. This is very economical when compared to the soaring cost of college or other technical school's tuition.
cut CONFUSION
Deciding on a future career can be confusing, so speak with one of our instructors about the benefits and rewards of entering the Barber-Stylist profession.
Haircutting
HAIR CUTTING is still the major activity carried on in the barber-styling shop. However, it has grown into a much more sophisticated and artistic endeavor. The modern barber-stylist is not simply attempting to shorten the hair, but to shape it in such a way that it will be easy to style in a manner most attractive to the facial features of his customer. In your training program, you will learn to employ special tools such as styling dryers, used in creating stylish effects.
Traditional
TRADITIONAL services include: haircuts, styles, permanent waving, haircolor, shaves, facial treatment, trimming and styling mustaches and beards, shampooing and scalp massage.
Growing in Importance
Hair coloring and hair design is growing in importance. These services are high-income services that have greatly expanded the professional barber-sylist's earning power.
It's An Open Field
IT'S AN OPEN FIELD for men and women who are looking to enter an occupation which allows them freedom of self-expression, an artistic sense and flexible hours at higher than average wages.